Innovative Features
Simple Transfer offers many features that are missing from Apple ecosystem.
Transfer large videos
There is no file size limit when downloading large videos with Simple Transfer, which helps many users who struggle with transferring large 4K videos to PC.
Free up space
Free up space by automatically deleting transferred photos and videos. The Desktop app offers many filters to easily select photos and delete them at once.
Highest quality
Photos are transferred with full resolution including metadata and videos are downloaded with the highest quality available.
Convert photos and videos
iPhone and iPad devices capture photos in High Efficiency format, HEIC by default. Easily convert HEIC photos to Windows compatible JPG format and vice versa using the Simple Transfer Desktop app.
iOS 11+ record videos in High Efficiency format (HEVC). Simple Transfer gives you the option to convert your HEVC videos to MP4 or MOV format, compatible with Windows (H.264)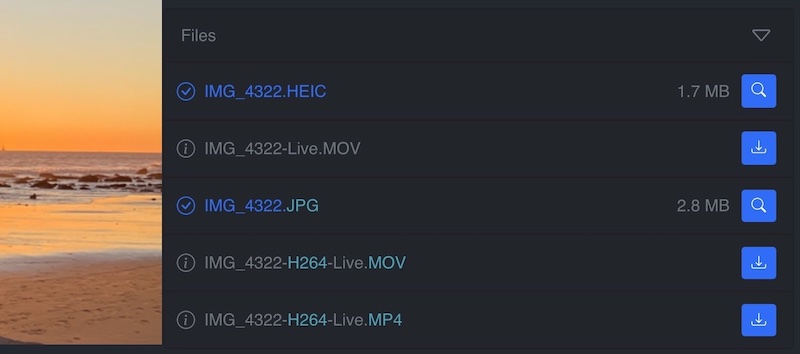 Transfer between iOS devices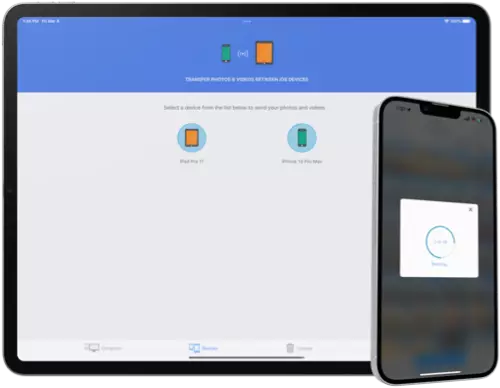 Transfer directly between your iPhone or iPad devices as long as you are on the same WiFi network. Simple Transfer copies photos and videos to the receiving device exactly as they are originally recorded.
You can install Simple Transfer and use the premium features for free on all of your iOS devices as long as you use the same Apple ID or Family Sharing.
Photo Cleaner
Photo Cleaner is a powerful feature for removing duplicate photos and videos from your device, keeping your albums neat and organized. It can also remove photos and videos that are too large and no longer relevant to your album.
You can also use Photo Organizer to easily select and filter photos to delete, favorite, unfavorite, hide and unhide them.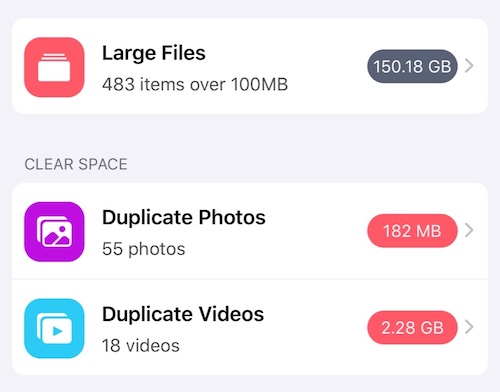 Transfer Live Photos
Live Photos are originally saved as a photo and short video in the Photos app. Most apps only download the photo version and make you lose the precious video forever!
With Simple Transfer, you can download photo, video or both photo + video. Additionally, it lets you download Windows compatible formats: JPG, MOV/MP4, original photo (HEIC) and video (HEVC) all at once.
It makes privacy & security simple.
Security
Simple Transfer provides a completely private website that can only be accessed by computers connected directly to your local WiFi network. Your photos and videos cannot be accessed from the Internet.
With USB transfer, you can even disable WiFi (Airplane mode) since transferring data happens directly between device and computer via USB cable.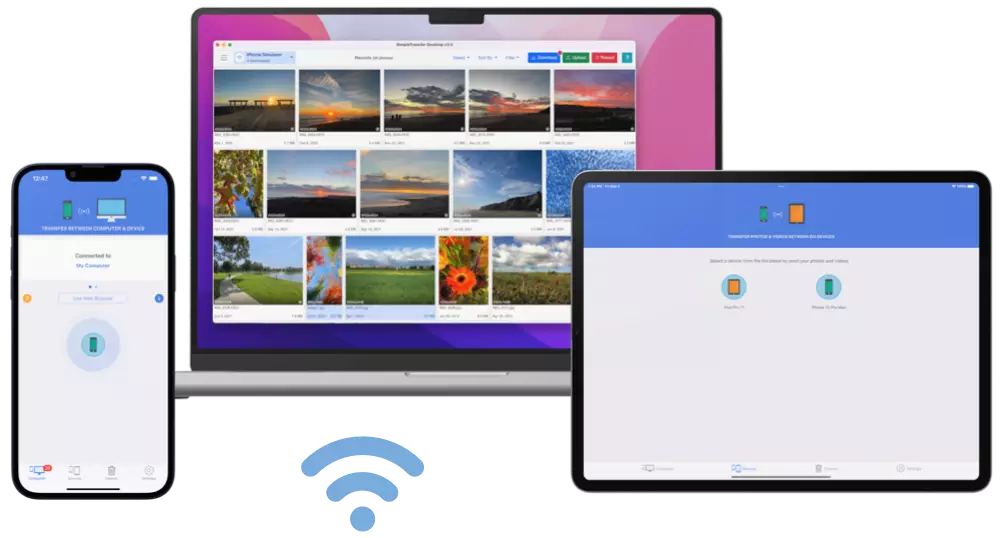 Privacy
Simple Transfer copies your sensitive photos and videos within your local network. They never go on the Internet or stored on any external server or cloud.
Direct Transfer
It also allows you to transfer files from one device, directly to another device, without passing through the Internet.
It's lightning fast.
Transferring large videos between your iPhone, iPad and computer is blazing fast. Simple Transfer is at least 50x faster than Bluetooth when using WiFi.
USB transfer is even much faster, since it is not limited to your WiFi speed or the distance between your device and router.
WiFi Transfer
Desktop app automatically detects your iPhone and iPad as soon you open the Simple Transfer app on your device. No iTunes is needed! They just need to be connected to the same WiFi network.
USB Transfer
If you do not have access to a WiFi network, just connect your device to computer using a USB cable, and your all set. No Internet or WiFi necessary!
Customer Reviews
Simple Transfer has over 32K 5 star reviews on App Store!
Works Great!
Tennis53
Wish I knew about this app sooner! Wirelessly transfers photos & other files from my iPhone to my PC. Great app.
Easy iPhone to PC photo backup
Kinslayers0
Why can't iPhone have a built-in app like this? Well this one works great!
Mandatory app
yenic82
I have the Pro version of the App Store but this should be listed as an essential purchase if you have a Windows PC.
Great product
Les more
I was struggling to transfer large files from iPhone to PC. Wasting a lot of time. This is a reliable app and it works.
Love this App
Pretty Lotus Blossom
Makes getting files from my phone to my computer super easy!!! I mostly use it to transfer video files and it is way better than having to try to upload to a drive from your phone.
Super Easy & Effective
San Diego Surf Dad
I was looking for an easy way to offload photos and videos from my iPhone to keep my storage capacity high. This is the perfect app!
Get Simple Transfer for iPhone/iPad and computer
It's Free.
---